News
Dr. Srinivasan's research highlighted by local newspaper
Congrats Yenchun.
Our paper about heart valves is published in Circulation Research with Editorial Comment and Cover Image.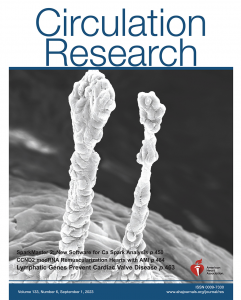 Postdoctoral Fellowship Opportunity
We are recruiting motivated researchers with experience in Bioinformatics or Immunology. Required Qualifications Ph.D., M.D., or Ph.D./M.D., Salary of postdoctoral fellows is according to the stipulation of NIH. Preference will be given to candidates with at least one first-author publication in respected journals. Please send CV, list of 3 references, reprints of publications and a brief summary of interests and career goals to Sathish-srinivasan@omrf.org.